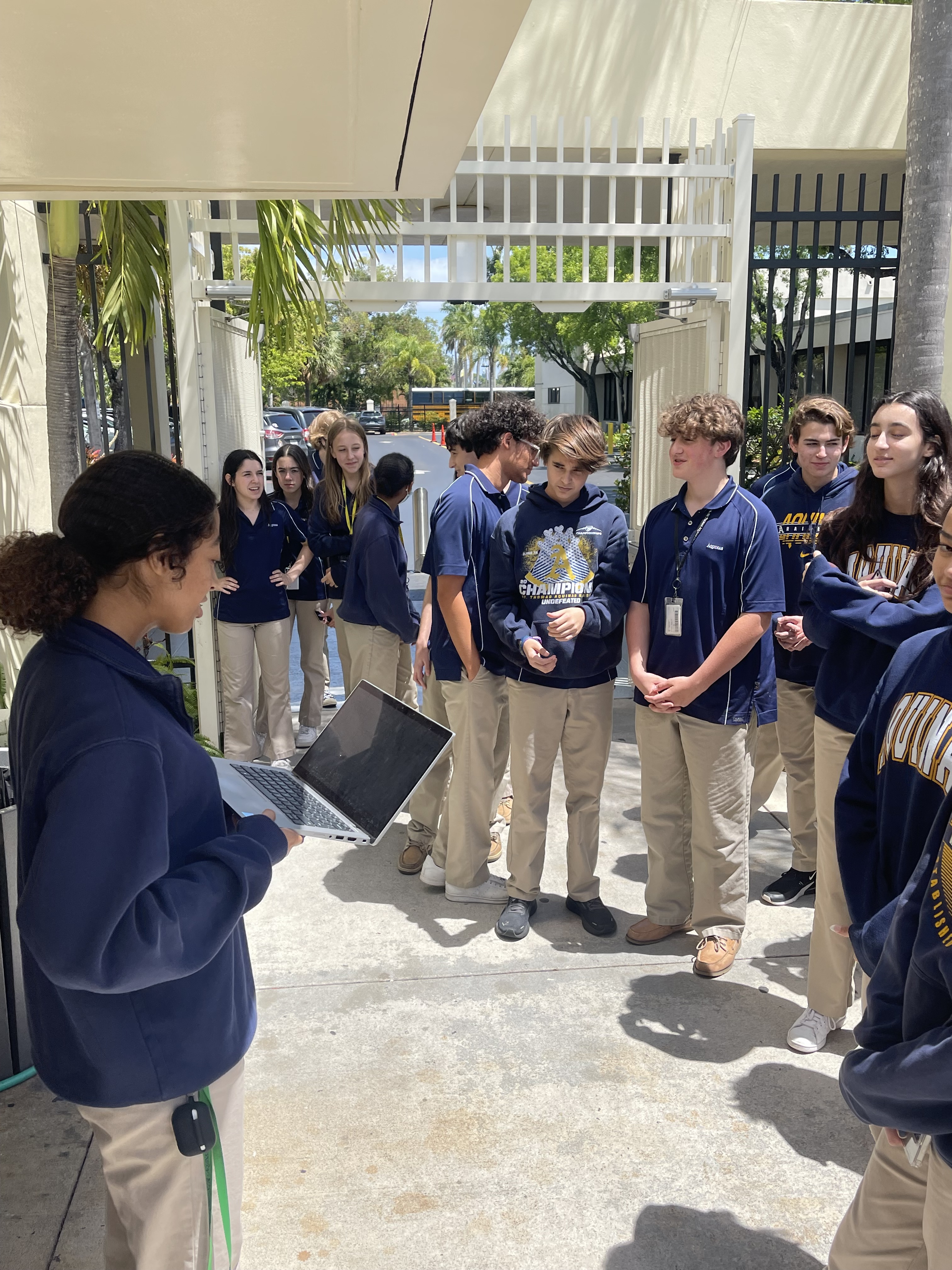 By: Jade Wright, Hannah Taylor, Ava Coffey
It is the beginning of a new chapter for the STA freshmen. As they get accustomed to life on campus, freshmen were asked how they like STA so far.
Chloe Fouhety, a 9th grader, had this to say about her adjustment to STA, "Getting used to such a big school like STA is definitely scary, but I did better than I expected adjusting to my surroundings." Chloe also revealed "I've made a couple new friends, but unfortunately they are in different classes than me, but I was able to get to better understand others that I never really knew." Chloe hopes that as the year progresses, she will make more friends and get more accustomed to her new surroundings and school.
Freshman Brie Gaery also had some different opinions. She said, "It's a little tough for me seeing as I had come from a public school, the atmosphere is so different from what I'm used to. It's very organized and there's rarely any disruption. I'm used to there being unorderly and disorganized in the classes, it's nice that the days here run so much more smoothly." Brie also stated that she believes that the orderliness of her class room would help her better stay focused and further improve her grades.
Lastly, Anthony Acevedo explained what he is most excited for while embarking on his new journey through high school, "I'm most excited for our football games because it's going to be fun. I have a feeling that this is going to be the highlight of my year." Anthony also said, "It's very easy to make friends at Saint Thomas because everyone here is so nice." 
Overall, the freshmen Raiders have a lot to get used to, but are very optimistic for what the future holds. We wish them good luck in the upcoming school year, as they continued to adjust well to the new atmosphere.
About Author